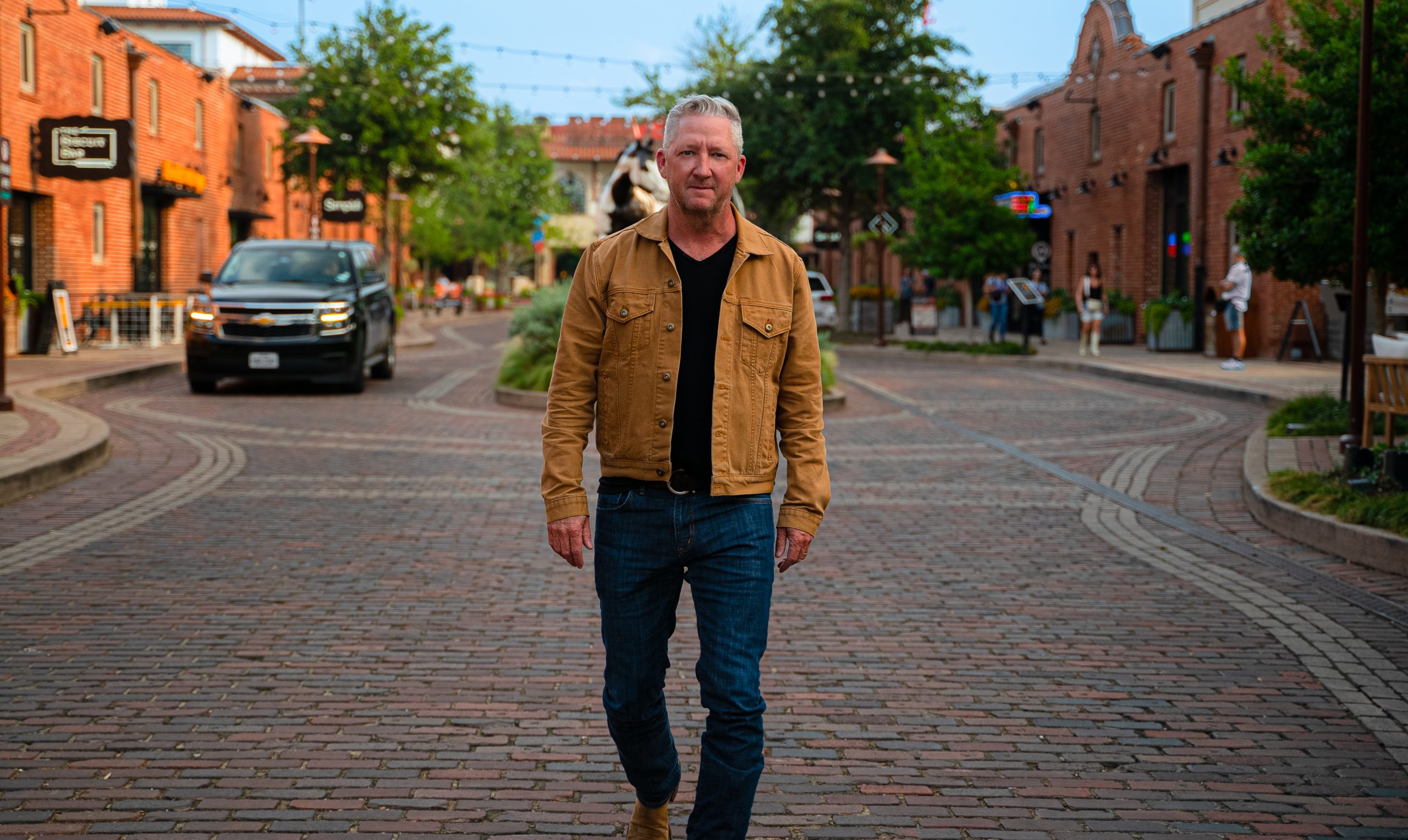 Chef Tim Love is known as much for his vibrant personality as he is for his signature urban Western cuisine, creating inspired and innovative dishes that have earned widespread critical acclaim. With restaurants spanning the nation from Austin to Knoxville, Love's roots remain in Cowtown. 
There's nothing ordinary about Lonesome Dove, Chef Tim Love's prestigious Western bistro on the outskirts of the Stockyards. Established in 2000, Lonesome Dove remains a Fort Worth favorite, known for its unique take on American Western cuisine. From Rabbit-Rattlesnake Sausage and Wild Boar Ribs to Roasted, Garlic-Stuffed Beef Tenderloin, everyone finds something to love at Lonesome Dove.
If you're looking for a burger that critics have named "one of the best in America," you won't have to go far. In the heart of the Stockyards, you'll find Love's burger concept, Love Shack. Known for its casual dining experience, Love Shack is great for parties of any size, for any age. Pick a spot in the two-level patio and enjoy made-to-order burgers, hot dogs, nachos, hand-cut fries, and onion rings, root beer on tap, fresh squeezed lemonade, and a full beer and wine menu. Right next door you'll find the iconic White Elephant Saloon, one of Fort Worth's most legendary drinking establishments. Step inside the legendary oasis for an ice-cold beer and enjoy live music from local musicians. You can even order from the Love Shack menu!
Any trip to Cowtown isn't complete without a stop for Tex-Mex! One of Love's newer concepts, Paloma Suerte, has everything you need to make your trip one for the books. Home to some of the best Birria Tacos in Fort Worth, Paloma Suerte is quickly becoming a Cowtown favorite. Remember to try the fan-favorite Tableside Personalizado Queso, anything from avocado to king crab can be added to spice up this Tex-Mex classic. 
While Chef Tim Love is a pro in the kitchen, his ambition reaches far beyond, specifically in his newest concept, Tannahill's Tavern & Music Hall. Named for his eldest son, Tannahill's is a one-of-a-kind find in the heart of Mule Alley. It houses T's Tavern, featuring quick bites and Love's first-ever kid's menu; the Lounge, a perfect place to grab cocktails with friends; the Pizza Shop, a pizzeria offering up pies by the slice; and, of course, The Music Hall, complete with a stage that knows no genre. Past acts include Jo Dee Messina and the Jonas Brothers!
You can even find Chef Tim Love's limited-edition apparel brand, The Love Collection, inside Tannahill's. Complete with clothing from denim to aprons, Love says the collection is all about confidence. "As an entrepreneur, I have to walk confidently into any room and be ready for what's ahead," Love says. "The Love Collection has staple pieces for confident folks to make their own, for whatever situation life brings them."
Just across the street you'll find Love's Italian fine dining concept, Caterina's. At Caterina's you can indulge in an array of authentic Italian dishes in a quaint, charming setting. Enjoy Italian classics like Bucatini Cacio e Pepe or Rigatoni Alla Vodka right in the heart of Mule Alley. Caterina's encourages a phone-free environment so guests can focus on what's most important: food and family.
Chef Tim Love's influence and creativity stretch far beyond the Stockyards. You can venture to Denton for Queenie's, Love's steakhouse named for his mom, or travel just beyond the Stockyards for Gemelle, an Italian concept named for his twin daughters. Wherever your travels take you, you'll surely find a bite of bliss at any Chef Tim Love concept.