Powell Family-Owned and Operated
Since 1995
Fort Worth Key Magazine is a monthly print and digital travel guide for Fort Worth, Arlington, and Grapevine.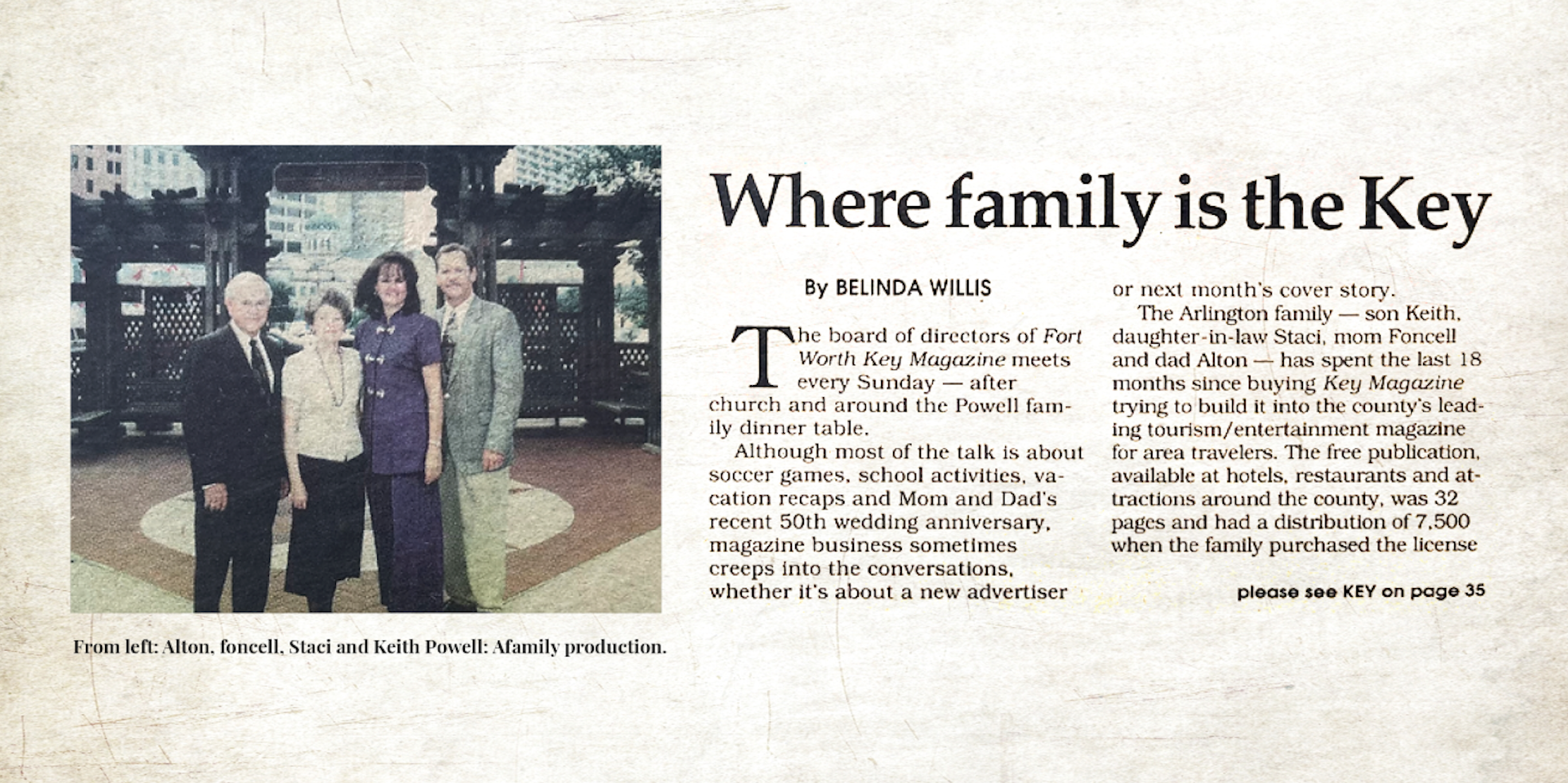 Founded by Amon G. Carter in 1936
It's no secret that Amon G. Carter didn't take too kindly to Fort Worth's neighbor, Dallas, and took every opportunity to make it known that the true west began in Cowtown, 30 miles west of Big D. When Carter noticed Dallas beginning to garner attention for their celebratory efforts in honor of the 1936 Texas Centennial, he wasn't to be bested. One of his many efforts to compete was the inaugural publication of the Fort Worther, a magazine dedicated to his beloved town. While the magazine's name changed to Fort Worth Key in the 1960s, one thing that's never changed is the publication's passion for, commitment to, and deep pride in Fort Worth, Texas.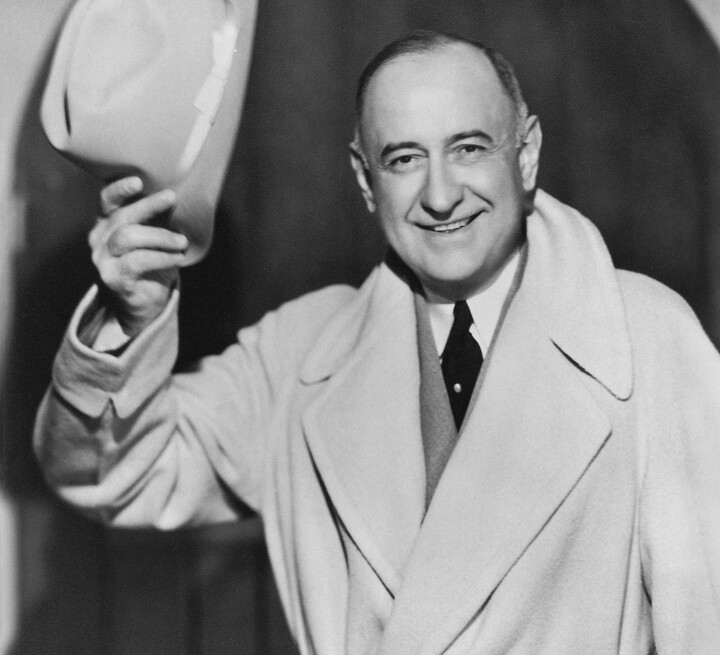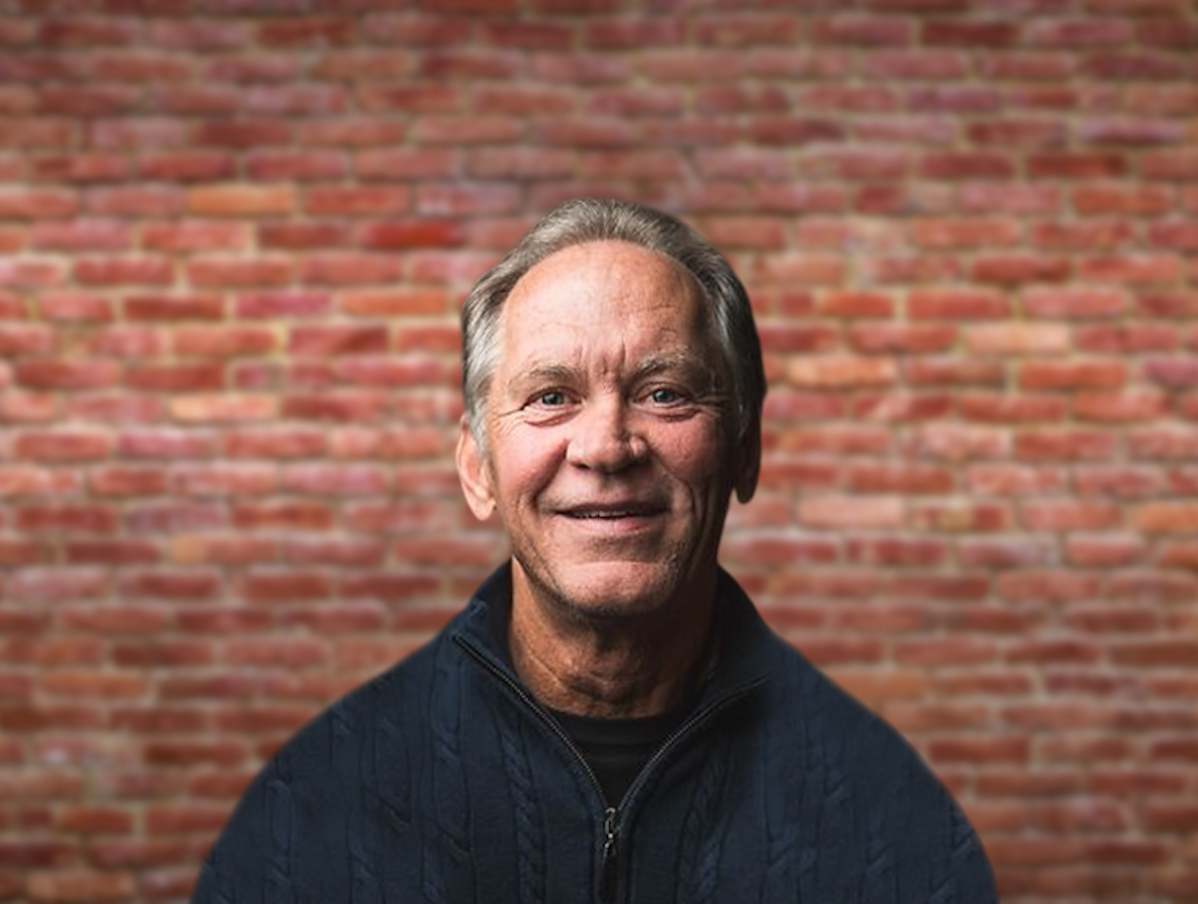 Keith Powell
(Publisher 1995-2022)
After earning a BFA from Austin College in Sherman, Texas, Keith Powell worked in Dallas for Saunders, Lubinski & White Advertising Agency as a graphic designer and the Horchow Collection as production manager. In Fort Worth, he was a graphic designer at the Barr Printing Company.​
In 1986, he started a freelance graphic design business called Powell Graphics Unlimited and worked in the Blue Moon Graphics group in Dallas. One of his clients, Ms. Evelyn Berger, owned both the Dallas and Fort Worth Key Magazines and encouraged Powell to buy Fort Worth, which he did in 1995. He published his first issue in April of that year. Quickly realizing Fort Worth Key Magazine needed an internet presence, he put the magazine online in July 1996.

Always plugged into the Fort Worth community, Powell was President of Fort Worth's chapter of the American Advertising Federation (AAF), Governor for AAF's Tenth District, and was especially involved in the Fort Worth Stockyards Business Association, serving as President for nine years.
For 28 years Powell has had the support of his family in this venture. Powell's wife Staci, a flight attendant by day, served as Financial Officer. His father Alton served as Vice President and Marketing Manager after retiring from 47 years in the wholesale drug business. Powell's mother Foncell, a freelance writer with a background in journalism, served as Editor. His daughter Bailey became a contributing writer and editor in recent years, and is set to take over the family business in 2022.​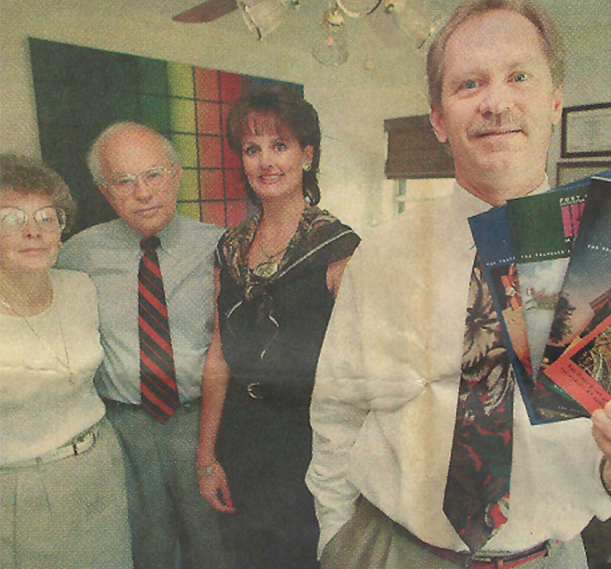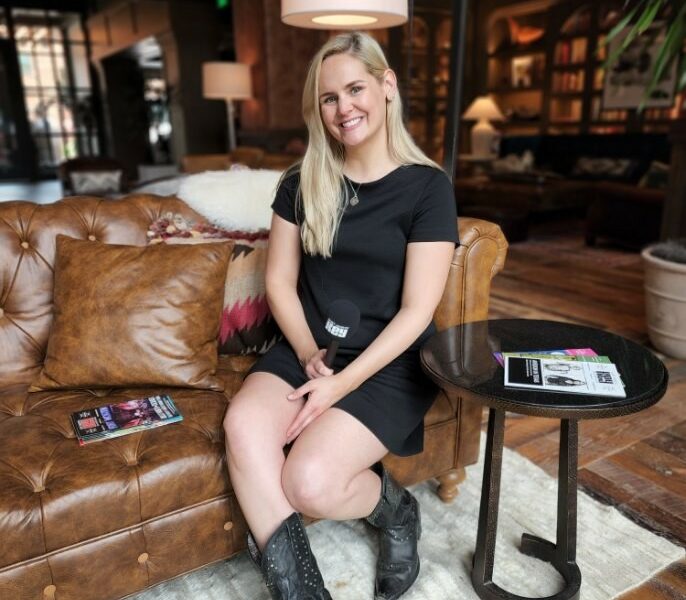 Bailey Powell Aldrich
(Publisher 2022-Today)
Bailey Powell Aldrich holds a BS in Fashion Merchandising from the University of North Texas and an MFA in Creative Writing, Nonfiction, from The New School. The latter was inspired by her grandmother Foncell Powell, editor emeritus of Fort Worth Key and journalist, who was the first person who told Bailey she had a knack for the written word.
Before her writing career, Aldrich spent ten years in New York City working in high fashion and photography for brands like Oscar de la Renta and Smashbox Studios. She also spent 18 months working for Special Olympics International in DC, an experience that's become central to her personal ethics.
A seventh generation Texan, Aldrich returned home to her roots in 2022 to work alongside her father, Keith, and take over the family business of publishing Fort Worth Key Magazine. She's always loved Fort Worth and looks forward to continuing her family's legacy of serving the community and its visitors.