John Wayne: The name itself is synonymous with strength, grit, and dignity for many Americans. Though these traits shine through in all John Wayne movies, the Duke's real display of character was never bolder than during his fight with cancer.
As he was dying, the film legend asked his children to use his name to help doctors find a cure for cancer. Ethan Wayne, along with his brothers and sisters, created an organization to do just that. Today, the John Wayne Cancer Foundation raises money to fund research programs at top universities, special research projects performed by industry-leading surgical oncologists, and a skincare education program called Block the Blaze.
The John Wayne Cancer Foundation created a series of trail runs called the Grit Series to fundraise for cancer research. These runs range from 5Ks to half marathons and take place in some of the prettiest country you've ever seen. The final Grit Series race of the year takes place in the Fort Worth Stockyards. On November 11, participants can run a 5K through the Stockyards, beginning and ending in front of John Wayne: An American Experience. As with all Grit Series races, all proceeds from the event go directly to cancer research and education. We'd love to see you at the starting line; in the fight against cancer, our community is stronger together.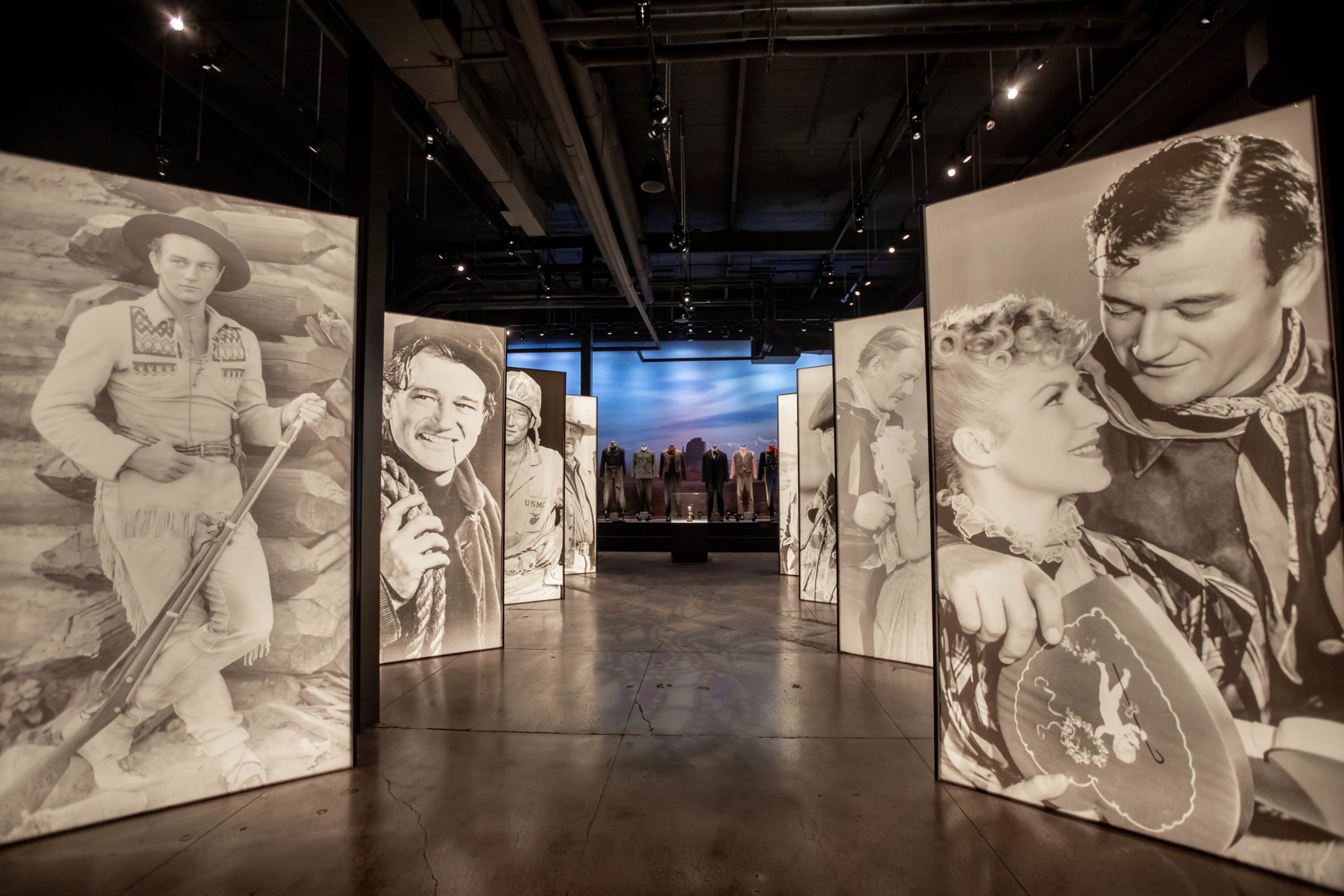 Acting as the starting point and finish line at the Grit Series is John Wayne: An American Experience. This exhibit, named the 2022 "Best Museum in Fort Worth" by Fort Worth Magazine, has hosted thousands of people from all over the world. After exhibit tours in Nashville and Las Vegas, it was evident that Duke's influence was still as strong as ever. The Wayne family felt inspired to create a permanent destination for people to come and celebrate his life and accomplishments. What started as a traveling, pop-up exhibit has turned into a Stockyards fixture.
The exhibit often hosts special events to give guests something extra while they visit. John Wayne: An American Experience will offer Duke Spirits and John Wayne Gold Handle Coffee tastings to coincide with the PBR Rattler Days Parade on October 7 and the Red Steagall Cowboy Gathering on October 28. On October 18, the exhibit will host Breast Cancer Awareness Night benefiting the John Wayne Cancer Foundation. 
John Wayne: An American Experience is modeled in a way that is reflective of John Wayne as a man: each room embodies who he was as a person through each major chapter of his life. All the pieces you see on display were hand-selected by the Wayne family from their personal archives to best represent who he was during each particular chapter.  
Starting in the "Becoming John Wayne" gallery, we learn about his childhood, family life, and how he got his start in the acting business. After learning about his incredible influence in pop culture over the years, guests enter "Life on Screen," a room entirely dedicated to his film career. On display are costumes from his most iconic films, personal scripts, special props, and the Oscar Duke won for his role in True Grit.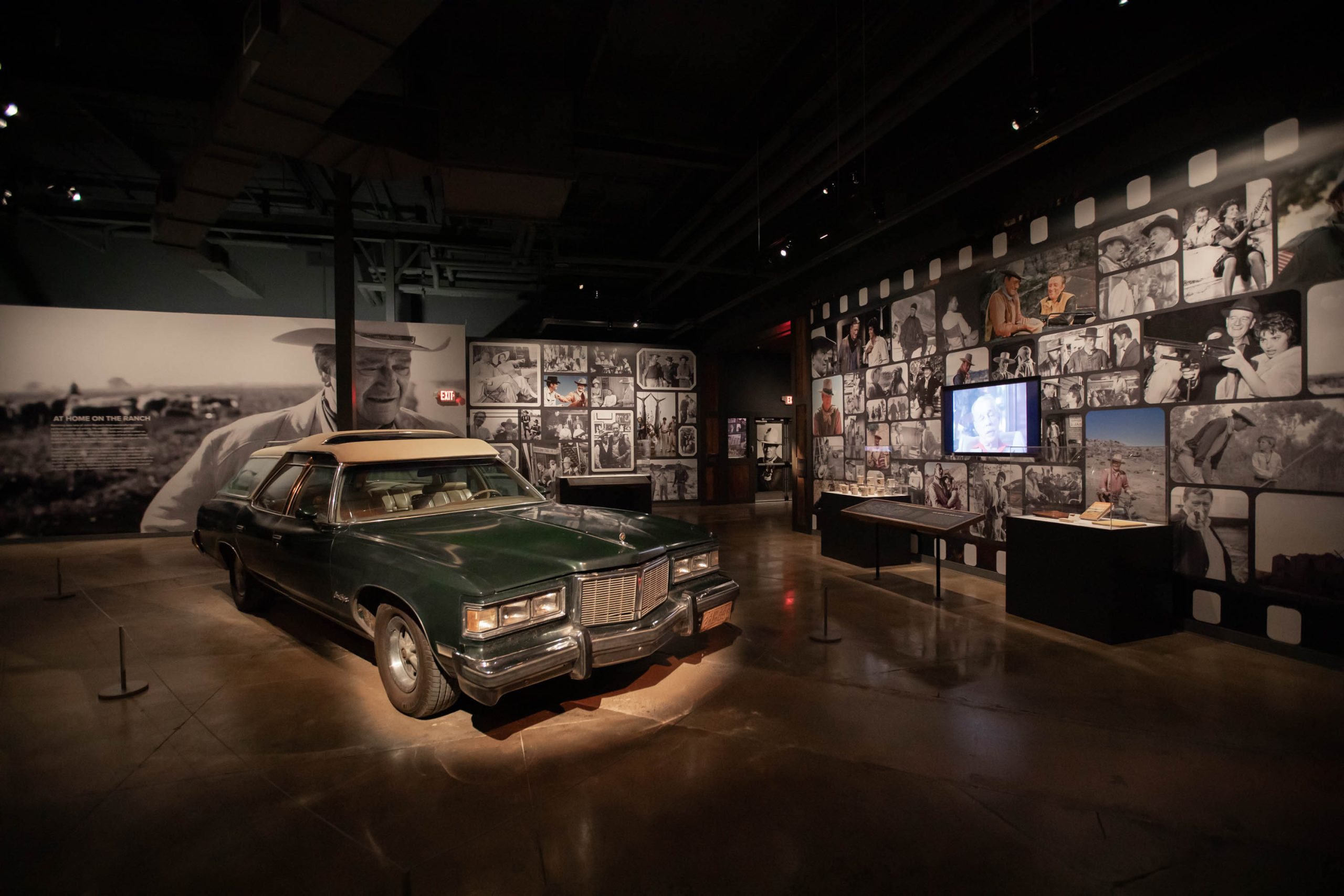 Fans of John Wayne know that he was walking the talk, even off-screen. In "A Man of the People" room, visitors learn how he put his values into practice by spending time with family on his boat, The Wild Goose; visiting troops; engaging in diplomatic correspondence with presidents; and, of course, connecting with fans. You can enjoy personal Wayne family photos, read letters, and hear some stories to glimpse who this independent cowboy was when he was out of the limelight.
John Wayne truly was larger than life, and there is no better place to learn about his extraordinary life than John Wayne: An American Experience.
At the end of your tour, you'll enter John Wayne Stock & Supply. In this one-of-a-kind shop, you'll find timeless, authentic, high-quality goods that the Duke himself would have loved. John Wayne Stock & Supply works closely with craftsmen across the country to bring you hand-selected products that we believe in. Come in to shop for leather goods, apparel, seasonal gifts, and more. With the holidays fast approaching, there has never been a better time to check it out.
We look forward to seeing you in the Stockyards this fall!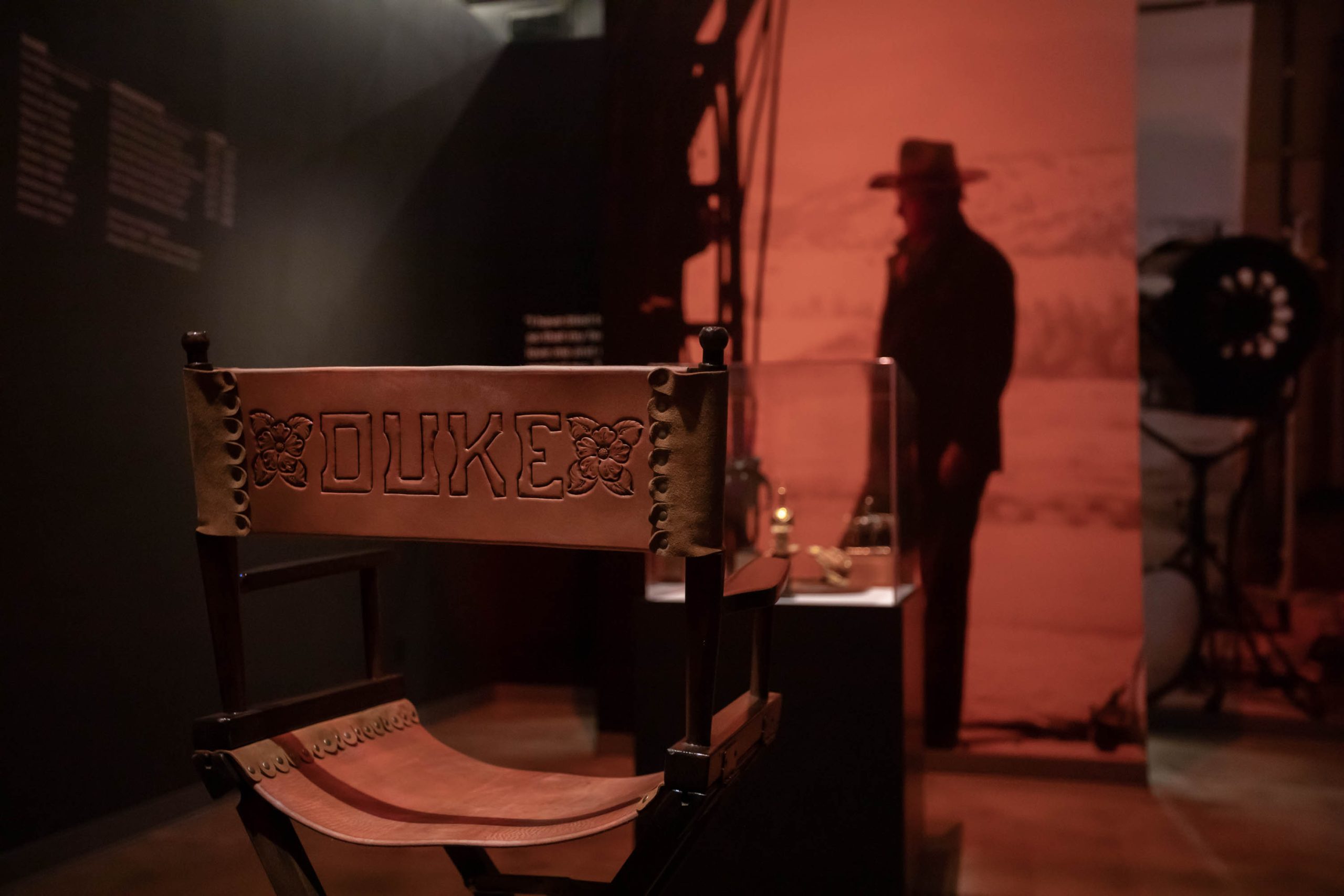 For more information on John Wayne: An American Experience, visit www.johnwayneae.com, or turn to pages 12, 17, and 24 of the October 2023 issue of Fort Worth Key.
For more information on the Grit Series and the initiatives hosted by the John Wayne Cancer Foundation, visit www.johnwayne.org.
All images courtesy of John Wayne Enterprises.