Experience The Ultimate Entertainment Destination!
Located in the vibrant West 7th district, Bottled Blonde Fort Worth is your go-to spot, day or night. The massive, 9,000 sq. ft. venue combines a restaurant and a nightclub, creating a multifaceted entertainment experience that leaves you wanting more.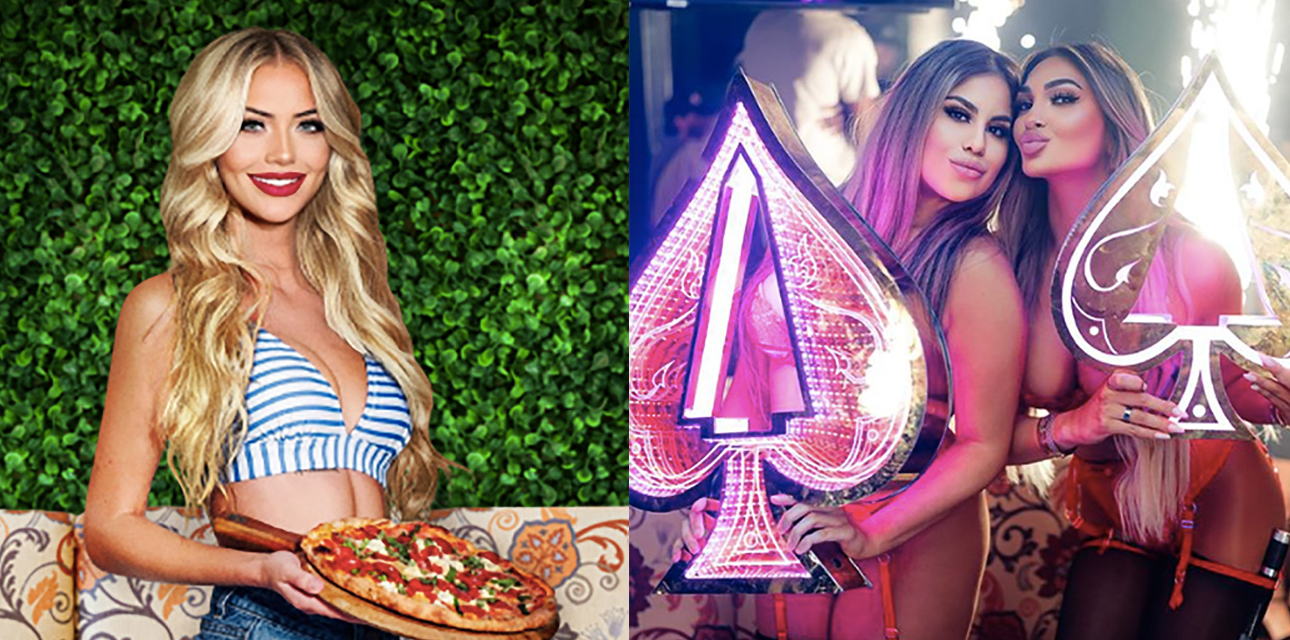 Imagine cheering on your favorite sports team or catching thrilling pay-per-view events like UFC and boxing on two massive, 20-foot projection screens and a dazzling 15-foot LED wall. With over 50 TVs scattered throughout, there's no chance of missing any action-packed moments. Bottled Blonde knows sports, and pro-vides a remarkable, unparalleled view-ing experience for fans.
What a lot of people don't know, though, is that satisfying your taste buds is also top of mind at Bottled Blonde Fort Worth. From gourmet pizzas to handmade pastas to salads to artisan sandwiches to antipasto, the chef-crafted menu has mastered a modern spin on classic Italian recipes.
Every dish is made from scratch, using only the finest ingredients, and they're paired with the best craft beers and specialty cocktails. Unlike so many other "sports bars," Bottled Blonde's food isn't an afterthought, but a primary attraction. So, grab a seat at a biergarten picnic table, lose yourself in a gourmet stone oven pizza, and a enjoy a selection of more than 40 lo-cal and craft beers. Get ready for a fun time cheering on your favorite sport-ing events… and enjoying a mouthwatering culinary journey.

In the evening, Bottled Blonde Fort Worth transforms from a casual, family-friendly neighborhood eatery to a lively nightclub. Sultry party vibes take over the entire venue with world class DJs and artist entertainment. Most notable about Bottled Blonde's club experiences are their VIP tables that come with private wait staff, bottle service presentations, and Vegas-style sparkler shows.
Finally, Bottled Blonde is also a one-of-a-kind event venue and is committed to delivering the very best experience to you and your guests. They offer amenities that create a unique and fun setting for any private or corporate event, and their friendly team offers the best in food, presentation, and service. Whether you're looking for the perfect place to watch your favorite sporting event, have a delicious meal, embark on a fabulous night out, or host a corporate or private event, Bottled Blonde Fort Worth does it all, and does it well. It's a gem in the West 7th district, and is not to be missed!
Daily Specials
Thursday: Throwdown Thursday
$7 Jameson
$5 Happy Dad Seltzer
$7 Casamigos Shots
$5 Green Teas
Friday
½ Off Appetizers
$5 Lemon Drops
Saturday: Day Play Saturday
½ Off Towers Until 6pm
$7 Vegas Bombs
$5 Happy Dad Seltzer
Day Play Packages: 12pm-6pm
Sunday: Sundays On 7th
½ Off Towers Until 6pm
$5 White Teas
$25 Beer Buckets
Brunch
Saturday & Sunday: 11am–4pm
Bottled Blonde Fort Worth
2821 Morton St.
682-428-7015
VIP Reservations: 302-981-8970 www.bottledblondepizzeria.com/fortworth @bottledblondeftw