Art Worth, a festival on the lawn at Will Rogers Memorial Center, will mark its second year on October 20-22, 2023. A celebration of visual arts and classical music, Art Worth will feature exhibitions by more than 80 artists chosen for their superlative level of skill in 3-D disciplines, ranging from glass and metal to wood and clay, as well as 2-D media, such as painting, printmaking, and photography.
The 80 invited artists were selected from hundreds of applicants by jurors, Janelle Montgomery (curator/researcher); Pamela Summers (artist); Rebecca Low (gallery owner), and Amy Bishop (WRR radio host). Artists from across the United States, as well as North Texas, were chosen for the outdoor exhibition.
In addition to artist displays, Art Worth will also offer live demonstrations of glassblowing, metal pours, potter's wheel, and woodturning. The three-day event will also showcase classical music performances by area ensembles ranging from elementary and high schools to TCU's Opera Studio to professional companies. A full selection of food and libations will be available, too!
Perhaps Art Worth's greatest value is the chance to meet the exhibiting artists and see how some of their work is made through demonstrations.
Staged in the heart of the Cultural District, Art Worth adds another dimension to the amazing arts resources with which the festival shares its location. Art Worth's site on the lawn at Will Rogers Memorial Center was chosen for its verdant outdoor setting and proximity to renowned museums, restaurants, theaters, and other arts institutions sited in Fort Worth's Cultural District.
The second annual edition of Art Worth will take place Friday, October 20, and Saturday, October 21, 10 a.m.-6 p.m., and Sunday, October 22, 11 a.m.-4 p.m.
Produced by ArtWorks Foundation, a 501(c)(3) nonprofit, Art Worth is Fort Worth's newest fine art and fine craft festival. The festival is free and open to the public. Find more information on the festival on Art Worth's website, www.artworthfest.org, or on Art Worth's Instagram and Facebook pages.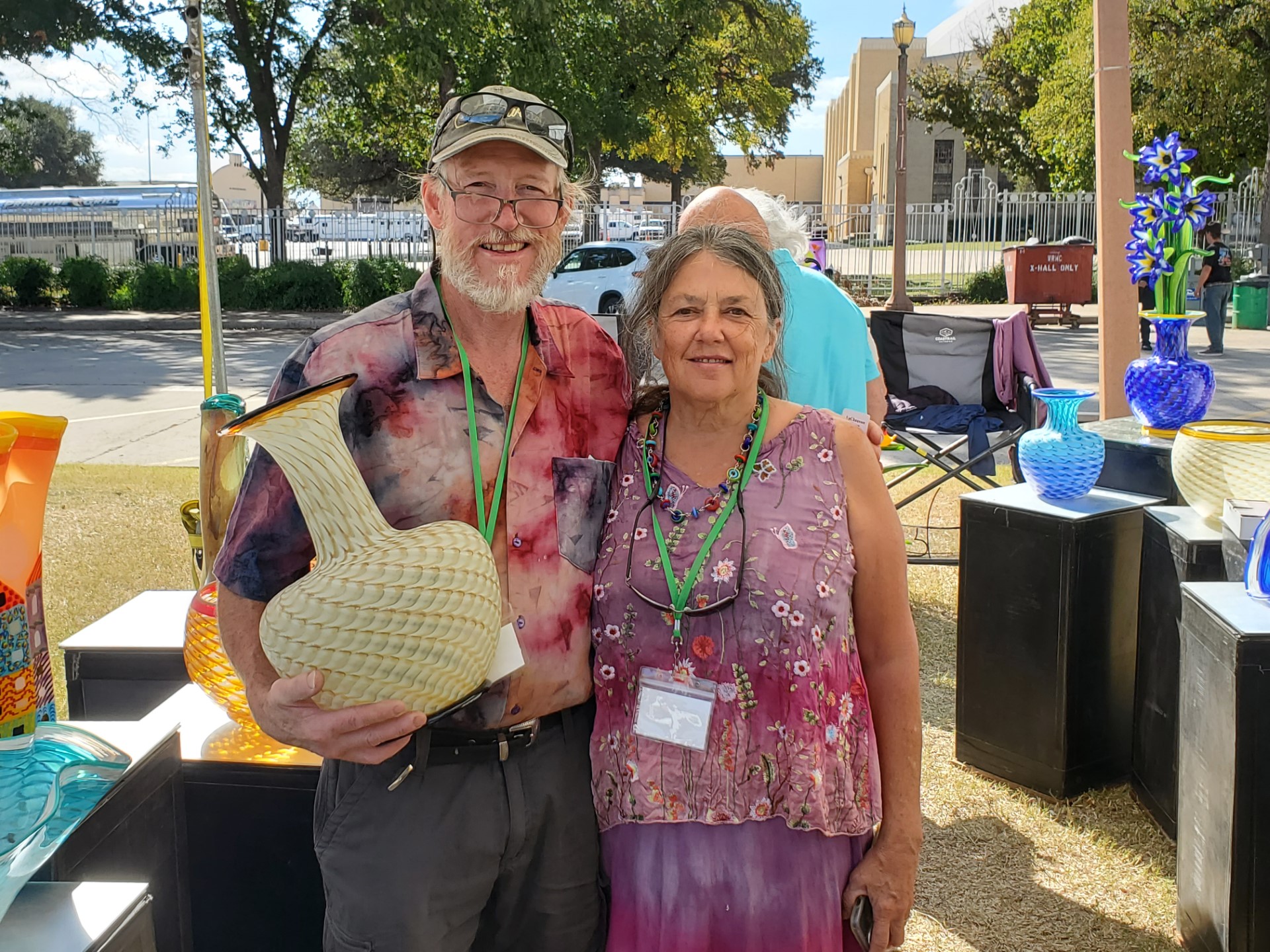 Dan and Joi LaChaussee, glass artists
Art Worth Festival
Lawn at Will Rogers Memorial Center
Oct. 20 & 21: 10 a.m.-6 p.m.
Oct. 22: 11 a.m.-4 p.m.
FREE to the public and family-friendly!