By Caroline Jerome, Communications Coordinator, Grapevine Convention & Visitors Bureau
Texas Wine Month is celebrated every October in the Lone Star State, and all wine enthusiasts are invited to celebrate this exciting month-long event in Historic Grapevine! Here's the ultimate Grapevine wine event guide for this October – note that many events are at limited capacity.
Harvest Moon Supper – Thursday, October 1 at Nash Farm – Experience a 19th century supper at Nash Farm. The family-style meal will be served in the meadow and includes a variety of farm-fresh items paired with handcrafted Texas wines and music by The Lone Star String Band.
Jazz Wine Train – Friday, October 2 and Sunday, October 4 on board the Grapevine Vintage Railroad –Enjoy live jazz, Texas wine and a trip back in time on board the Grapevine Vintage Railroad. The exciting train ride includes wine tastings, assorted hors d'oeuvres, a souvenir wine glass and jazz standards on board.
28th Annual New Vintage Wine and Gallery Trail – Saturday, October 3 in Historic Downtown Grapevine–Purchase a Passport and sip your way through Grapevine's various winery tasting rooms for the ultimate wine experience that includes wine tastings and food samplings. Various art galleries will also be open for guests to enjoy. Passports are $45 per person and includes a souvenir wine glass, three (3) one-ounce (1 oz.) wine tastings and a food sample at each of the participating winery tasting rooms.
37th Annual Lone Star International Wine Com-petition – Wednesday, October 28 and Thursday, October 29 at the Grapevine Convention & Vis-itors Bureau–Viewers can watch through the showroom at the Grapevine Visitor Information Center at no cost.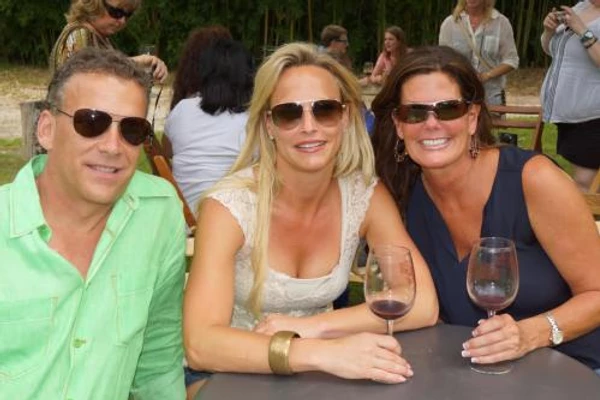 For more Grapevine fun, make sure to check out Grapevine Wine Tours and Grapevine Food Tours.
For more information on Texas Wine Month and events happening in Grapevine, please visit www.GrapevineTexasUSA.com.