By Emily Henvey, Communications Coordinator, Grapevine Convention & Visitors Bureau
Have barrels of fun at Grapevine's 35th Annual GrapeFest – A Texas Wine Experience, presented by Bank of the West, September 16, 17, 18 and 19. This year's theme, Texas Wine. Come and Taste It! invites you to sip your way through delicious wines from Texas and guest wineries from California and South Australia.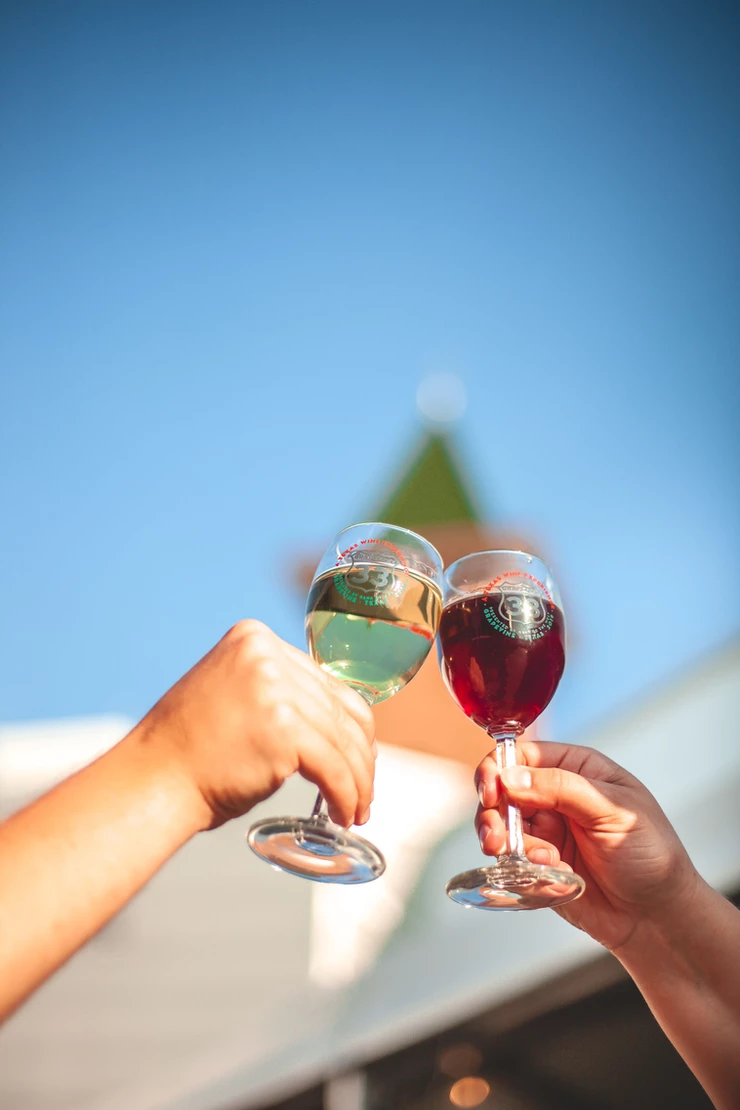 The largest wine festival in the southwest U.S., GrapeFest offers four days of family-friendly festival fun with live music and entertainment on four stages, a carnival and midway and a shopper's paradise at local Main Street boutiques, galleries and select vendors.
Music headliners include Berlin featuring Terri Nunn and Asia featuring John Payne. The Stray Cats Slim Jim Phantom and AshenMoon featuring Garry Beers of INXS will also be performing.
Other festival events include the iconic People's Choice Wine Tasting Classic, ItalianCarFest™ GrapeFest Tennis and Pickleball Classic, GrapeStomp, Great Texas Champagne Cork Shoot-Off, the dedication of the Peace Circle art installation on Peace Plaza, and much more!
Savor dozens of Texas varietals from several award-winning Texas wineries and vote for your favorites at the People's Choice Wine Tasting Classic, the largest consumer-judged wine competition in the United States. Texas, the U.S.'s fifth largest wine-producing state, is home to more than 400 wineries and 4,400 acres of vineyards producing nearly three million gallons of wine annually.
Guest wineries from Napa Valley grow their grapes in one of the most renowned wine-growing regions in the world. Sip your way through Cabernet Sauvignon, Chardonnay, Merlot, Pinot Noir, Sauvignon Blanc and Zinfandel. Australia's Barossa Valley is home to some of the world's oldest, continuously growing vines. From Shiraz and Grenache to Mataro and Cabernet, Barossa Valley wines offer something for every palette. For more information, visit www.GrapeFest.com.