By Laurie James, Arts and Culinary Blogger, Visit Fort Worth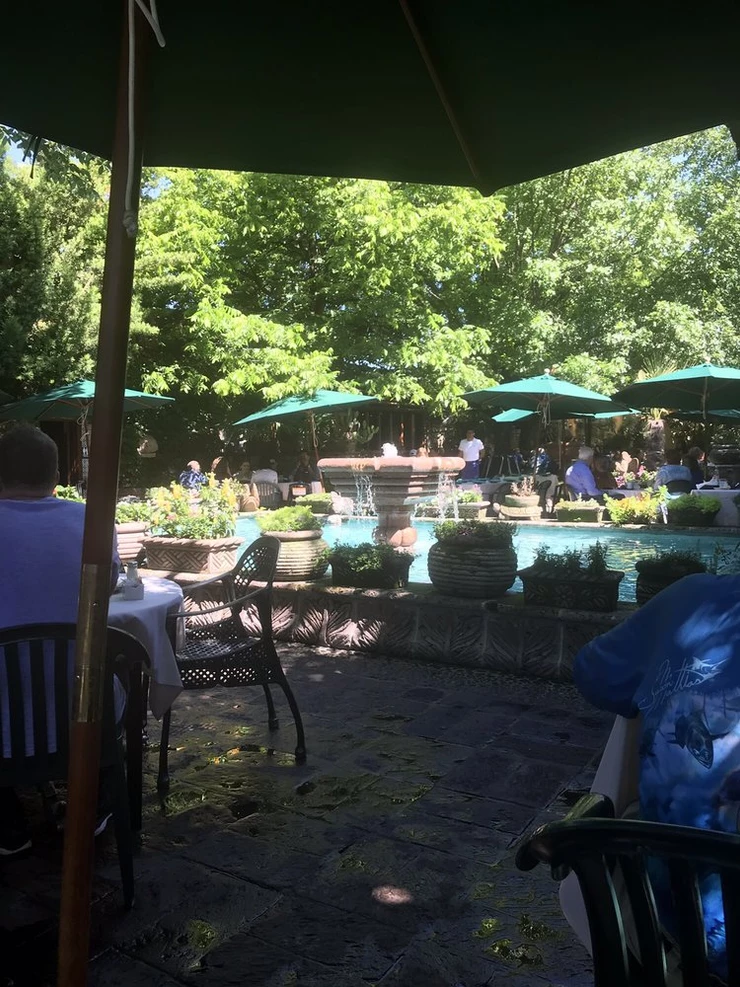 Joe T. Garcia's
Take in the sunshine on these Fort Worth patios perfect for summer.
AMERICA GARDENS – It's not unusual for a restaurant to have a patio. America Gardens near Crockett Row takes its patio to another level with life-size Jenga, ping pong tables, and other backyard games. Weekday lunch specials that run right into happy hour make this an attractive place to kick back.
BIRD CAFÉ – Bird boasts an enviable 2,300 feet of patio space overlooking the goings on in Sundance Square Plaza. The fully covered patio downstairs will shelter you from rain, but the upstairs balcony off the dining area is where you'll get the full-on glamour of Bird Café under the stars.
BRANCH & BIRD – Formerly known as Perch, the restaurant at the Sky Lobby level of the Frost Tower building has a commanding view of most of downtown Fort Worth. Whether you're in for the petite breakfast menu at sunrise, lunch, happy hour or dinner, you'll find yourself captivated by this high-rise view.
JOE T. GARCIA'S – The original mom-n-pop restaurant on the Northside has been a staple in Fort Worth for eight decades, and the extensive outdoor patio gardens are one of the highlights we usually like to show our out-of-town guests. Go in the evening for family-style service or grab lunch or Sunday brunch where everyone can order off the menu. Cash only.
PRESS CAFÉ – Felipe Armenta's restaurant on the Trailhead in Clearfork has dazzled food critics both locally and state-wide. But the best feature of the third in Armenta's chain of four eateries is the wide-open outdoor space. Three fire pits and a plethora of large standing heaters combine on the huge ground-level patio to ensure relative comfort almost any day of the year.
REATA RESTAURANT – The terraced decks at the multi-level stalwart in Sundance Square provide what's arguably the best view of downtown Fort Worth, from multiple angles. Heaters hang under the covered part of the Sunset Deck and there are stand up patio heaters located throughout the rest of the outside space, so you can pretty much enjoy your legendary Texas cuisine year-round.
ROGERS ROUNDHOUSE – The owner of Curly's Frozen Custard on Camp Bowie branched out near University Village with a new restaurant that honors Fort Worth's long affiliation with the railroad. Wooden picnic benches shaded by umbrellas and twinkly lights make the outdoor space both usable and beautiful.