By Laurie James, Visit Fort Worth
These seven coffee joints are spread all over Fort Worth, with most offering environmental sustainability along with your latte.
ARCADIA COFFEE
Peace, love, funky art, good Karma and recyclable coffee cups have come to the Near Southside. The vegan food options make a nice change from traditional coffeehouse fare, and whether you want drip coffee or a smoothie, your options are wide open.
BLACK COFFEE
Owner Mia Moss worked at a nationally franchised coffeehouse in her teens, and brought that love of coffee and coffeehouse community back to her own neighborhood. With two signature coffee blends (The Eastsider and the rich, dark, stronger-than-death Poly Blend) Moss has created something truly unique.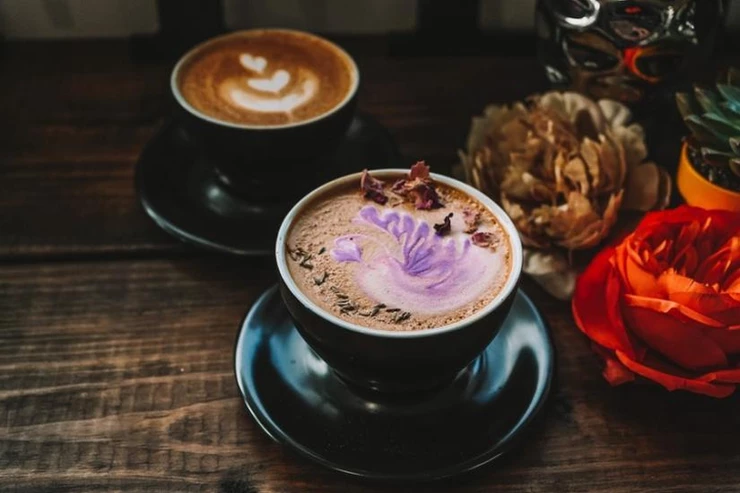 ROOTS COFFEEHOUSE
Owner Janice Townsend's newest location on the Near Southside features traditional coffeehouse favorites along with some fun, exotic tea blends. The Matcha Ado About Orange offered a kick of Topo Chico with cold-pressed orange juice, matcha, and your choice of dairy or oat milk.
RACE STREET COFFEE
The west side expansion of Dallas' Oak Cliff Coffee Roasters fits right into the neighborhood now known as the River East. Bring your own cup for your to-go coffee and save a dollar. If you just want your Joe to go, they'll sell you a compostable cup and part of the money goes back into the company's sustainability fund for environmental projects.
TOASTED COFFEE + KITCHEN
Toasted Coffee wins the food and beverage game on this list. In addition to coffee with a variety of non-dairy milk options, Toasted also offers a full menu and cocktails, beer and wine. From Primal and Vietnamese coffees to drips and smoothies, there's a lot to enjoy on the menu.
LAZY DAISY COFFEE
Brightly decorated with mustard yellows and hanging flowers, Lazy Daisy invites patrons to extend their stay while serving brew supplied by Counter Culture Coffee, two variations of chai (masala chai and a golden turmeric chai) sourced by Rishi Tea.
SUMMER MOON COFFEE
Summer Moon's second Tarrant County location lies on Main Street between the Magnolia Avenue and South Main Village. Whether you can taste the difference or not, you'll be charmed by the location and the food options, which include some very tasty gluten-free pastries.