By Laurie James, Visit Fort Worth
Whether you crave tacos or 'cue, there's a tour for you in Fort Worth.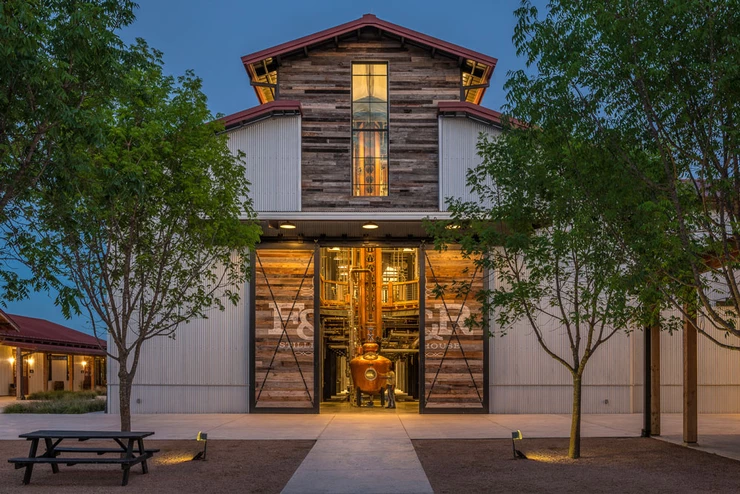 The Distillery Trail – Five distilleries are keeping the spirits alive and well in Fort Worth. The self-guided distillery trail includes Acre Distillery & Coffeehouse (try the rum), BlackEyed Distilling for vodka and Blackland Distilling where you can purchase a barrel and craft your own spirit for a special occasion. Firestone & Robertson Distilling, which houses the largest whiskey distillery west of Kentucky, is a must-visit, and Trinity River Distillery, where you can belly up to the bar and sample cocktails made with their craft vodka or whiskey, is picking up steam. www.FortWorth.com.
Eat This Fort Worth – Fort Worth food blogger Josie Villa-Singleton will tell you that there's nothing more Fort Worth than tacos. Her original Taco & Margarita tour will take you on a four-hour excursion to four delicious taco joints. www.eatthisfortworth.com.
Six Pack Bike Trail – So, we'll admit, this is not for the faint of heart. But biking the bi-monthly 10-mile brew cruise around Funkytown reaps its own benefits. Bike to six of our best breweries, enjoy an 8-ounce pour in a souvenir beer stein, and cap it off with dinner at Brewed. You'll be expending the same number of calories you're taking in. www.6packtrail.com/fort-worth-tour.html.
Texas Beer Tours – The group offers a Southside Brewery Tour organized by brew-loving locals offering residents and newcomers alike a chance to sample a variety of craft brews. It's also the only walking tour in our bunch – distances will not exceed 10 minutes, but you will need to prepare with comfortable shoes. The best thing of all – tour participants can have a couple of full pours of their favorites, or sample a flight to find a new preferred brew.
Texas BBQ Tour – The Texas BBQ Tour trips you through some of the town's most historic and best BBQ locations, from the historic Angelo's, which is now run by the third generation of the George family, to relative upstart Off the Bone. Your sampling pleasure is coupled with visits to some of our favorite spots in town, like the Water Gardens, Sundance Square and the Stockyards. The five-hour tours run almost every day.
Fort Worth BBQ & Brews Tour – Finally, Visit Fort Worth's BBQ & Brews Tour is the newest tour in town launching later this month. The guided tour of popular BBQ spots and local breweries will change every few months. On the inaugural tour, you'll start at Panther City BBQ and get a guided bus tour of several of our local faves along South Main –– both popular and under the radar. www.fortworth.com.