By Emily Adams, Communications Coordinator, Grapevine Convention & Visitors Bureau
Join us for an exciting summer full of fun and incredible memories at Grapevine's 11th Annual SummerBlast!
From Memorial Day weekend through Labor Day weekend, Grapevine's SummerBlast features fun for the whole family including water parks, special exhibits, outdoor activities, dining, shopping, Friday Night Fireworks every Friday night*, with a special July 4th Fireworks Extravaganza on the Fourth of July and much more.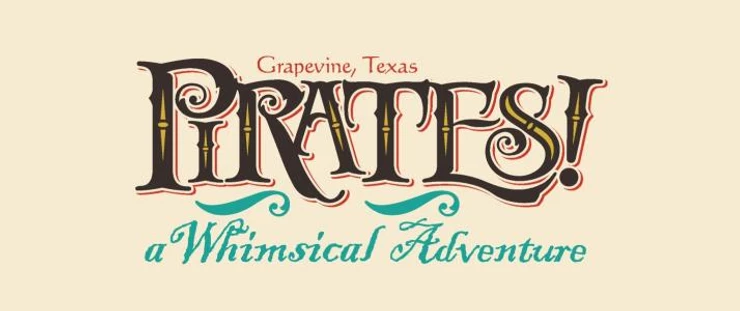 Enter a realm of storybook pirates and create, explore and play where technology and imagination meet in a world of legendary adventure. PIRATES! A Whimsical Adventure is an interactive exhibit featuring multiple STEM (Science, Technology, Engineering, Math) oriented activities and an 800-square-foot pirate-themed model train display by Lone Star Hi-Railers. Dress up in your pirate best and climb aboard a pirate ship play structure to enact your own adventure tales or splash around on the water play tables inside the air conditioned Tower Gallery. The exhibition is free and will be open Monday-Friday, 8 a.m.-5:30 p.m., Saturday 10 a.m.-6:30 p.m. and Sunday noon-5 p.m. from June through September 2019.
Participate in Grapevine Pioneers, a hands-on educational experience throughout Grapevine's Historic District. Experience eight activities at five different historic and cultural sites, including Millican Blacksmith Shop, Section Foreman's House, PIRATES! A Whimsical Adventure exhibit, Settlement to City Museums and Nash Farm. Purchase the Grapevine Pioneers Field Journal, which includes tickets for all eight activities, and also includes free admission to a matinée film at the Historic Palace Theatre ($4 value) for $12. Individual activity tickets are $3 and may be purchased separately from the Field Journal.
For more information about Grapevine and SummerBlast, visit www.GrapevineTexasUSA.com or call 817-410-3185. *Due to high water levels on Lake Grapevine, the official start date of Friday Night Fireworks is TBA in early June.