By Laurie James, Arts and Culinary Blogger, Visit Fort Worth
Plan your next weekend getaway to Fort Worth with the help of our spring checklist.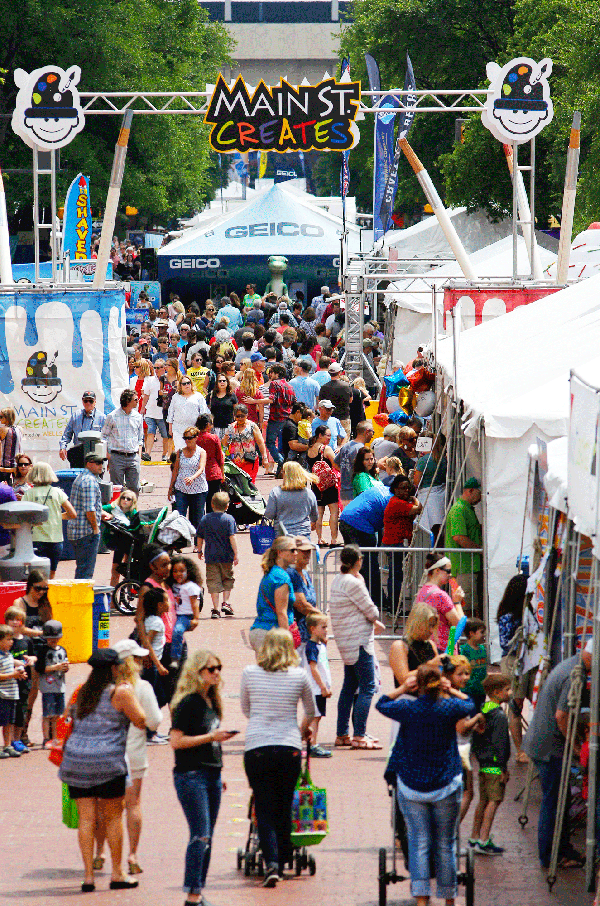 1. The Fort Worth Food and Wine Festival
showcases the best of the city's culinary scene. Six events will take shape April 4-7 with much of the activity occurring at the Heart of the Ranch in Clearfork.
2. Open Streets is your chance to bike, skate, skateboard or jog your dog the length of Magnolia Avenue while enjoying family-friendly activities and great food. Check it out April 7.
3. Main St. Fort Worth Arts Festival – Every spring, you can enjoy 18 blocks of art, food and fun. This year's Festival features our new Hear Fort Worth stage, debuting on 7th Street. April 11-14.
4. Friday on the Green – Celebrating its 11th season, the monthly concert series runs April through October at Magnolia Green. The festival features the region's best live music, tasty food and drinks from Near Southside eateries, and the fun and relaxed atmosphere of a big neighborhood picnic. April 12, May 10.
5. Fortress Festival is celebrating its third year this spring after having garnered rave reviews
from the national press. A host of nationally known artists, and artists you'll want to know, share the stage over two days, April 27-28. This year's event is headlined by Fort Worth's own Leon Bridges.