By Kimber Foster, Director of Marketing and Brand Management
Make plans to be in Historic Grapevine for the 37th Annual Main Street Fest "Reimagined," presented by Bank of the West on Saturday, May 15 and Sunday, May 16 from 11 a.m. – 8 p.m.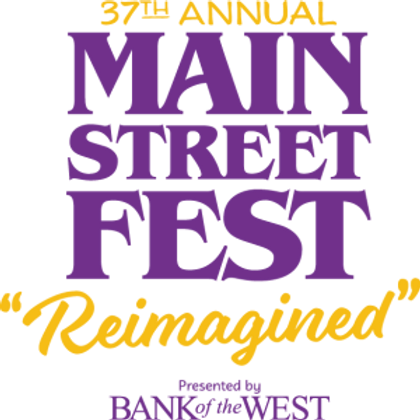 This year's festival will look and feel considerably different, harkening back to a time when local businesses were the heart of the festival. Grapevine's Main Street restaurants and boutiques will extend their storefronts onto Main Street to provide alfresco dining and shopping experiences. Guests can also enjoy three intimate entertainment areas showcasing talented singer-songwriters, European-style theatrical street performances with gravity-defying stunts and new activity and game areas for the kids.
While the festival will feel different, guests with a hankering for turkey legs and funnel cakes will still be able to enjoy their favorite festival foods plus more than 50 brews from 11 states at the Craft Brew Experience, sponsored by Gaylord Texan Resort.    
Admission to the 37th Annual Main Street Fest is FREE. To address COVID-19 concerns, a modified duty of care has been adopted to keep guests safe. Coupons will be replaced by touchless payments in the form of Magic Money for festival food and drink, while established businesses will accept traditional payment methods. Funds can be loaded onto a Magic Money app or Magic Money Gift Card, available for purchase from an onsite kiosk. Magic Money kiosks are located at various locations on Main Street. There is a $3.50 activation fee.
For more information about Grapevine or Main Street Fest, please visit www.GrapevineTexasUSA.com/MainStreetFest or call 817-410-3185.